From his beginnings in the business world, Robert Tozzi has been deeply involved in his local community. Donation requests steadily increased over the years. As a result, he created a donation and community involvement policy for his company in order to facilitate selecting the organizations he would like to support.
He believes that donations and community involvement contribute to the balance between his business and involvement in the community. He is committed to his community and strives to engage other entrepreneurs and professionals to do the same.
Pactole Financial Strategies focuses its efforts on five main areas: health, innovation, financial education, ethics and governance.
Health:

Financial education, ethics and governance: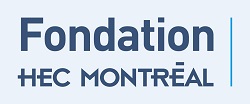 Innovation, ethics and governance: